Modified version of Notification Style Extension By @Jarlissonlira2, adds support for Android >= 12
Refer to the original topic for documentation:
Fork of the extension: github.com/XomaDev/NotificationStyleAIX
License (MIT) and modified sources (rush): rush-compatible/notification-style
---


New permission blocks for Android Tiramisu (for >= 33).
android.permission.POST_NOTIFICATIONS
Make sure to ask the permission if the API level is 33 and above.
Or the notifications wont appear.
NotificatioStyle_MIT.aia (60.1 KB)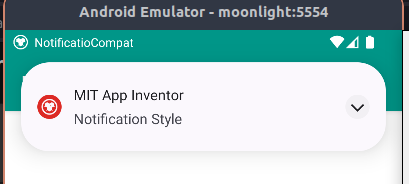 (android 13)
com.jdl.NotificationStyle.aix (32.7 KB)