Hello friends,
I'll write in this topic about MQTT with ESP32. Publish. Subscribe. Broker. Mosquitto,…
0.- Board D1 R32 ESP32.
This is a cheap card ($ 5) with the dimensions and shape of the Arduino UNO, but with the ESP32. I used this card in the ESP32 Wifi and ESP32 BLE tutorials.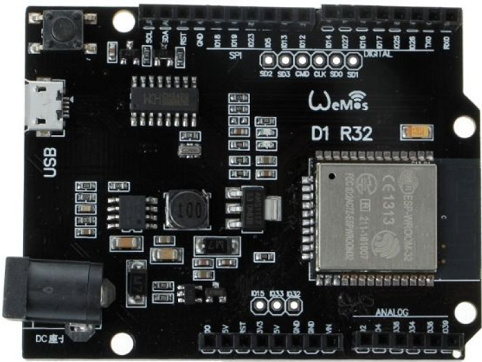 Search images: D1 R2 ESP32
This card has classic Bluetooth, BLE, WiFi, ADC, DAC, and more features.
This card can be programmed with the Arduino IDE.