Hello, I am looking for the List Utils extension, but I can't find it anywhere, does anyone have it?
Perfect thank you very much !
I think we should add some (often used) extensions directly:
I hope that's okay @Hossein.
Thank you @Anke, I've added it to the list

this is not the place to talk about things that are irrelevant to the topic
How do I use this camera viewer extension?
Are there any other extensions available for camera viewers?
please see the example here:

Click Event by @Ken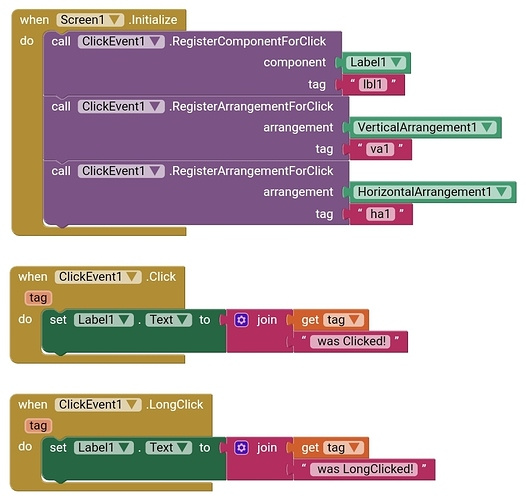 .aix is in assets:
ClickEvent.aia (13.9 KB)
Added to the List. Thanks @TIMAI2

Extension Name : OverrideURL Extension by Ken
Download Aix : com.appybuilder.kennicholsandroid.OverrideURL.aix (8.8 KB)
Extension Blocks :

Extension Name : Slider Tools Extension by Ken
Download Aix : com.appybuilder.kennicholsandroid.SliderTools.aix (9.7 KB)
Extension Blocks :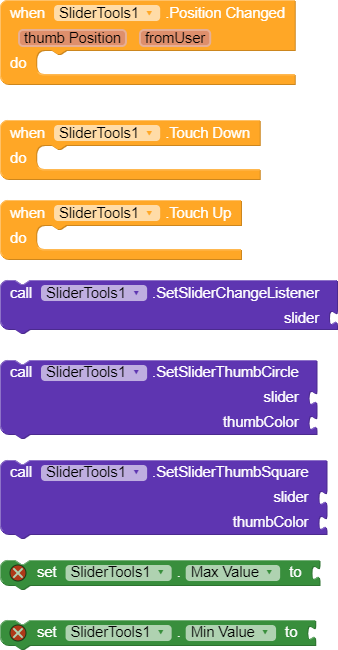 Is there any cardview (layout) extension like in kodular
May be no, wait for sometime I believe anyone can do also this
I think make view up extension can solve your problem