it is working on android 8 but in 11 it is not.
This feature to view asd of other apps and index their content was removed in Android 10.
Save recording to a different dir. Look at the output file property.
i downloaded the apk file on the gdrive u sent in this site, it is working without error in any android version. can i take a look on what code block in it?
Read the topic to find aia file.
how can i change the directory?
i used all the aia file here, but in cannot work on android 11
still not working in android 11 is my problem.
hello how can it works in android 11, give some condition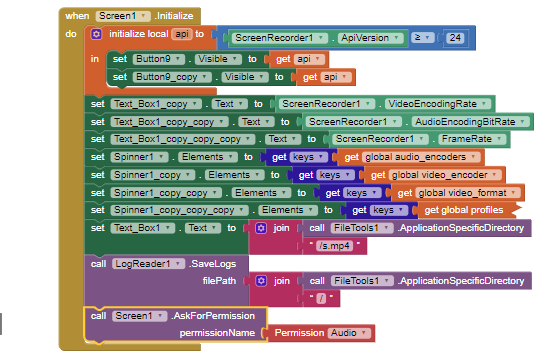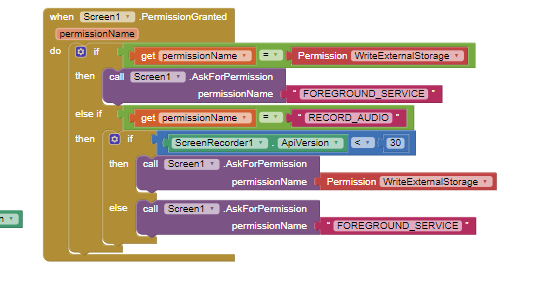 hello this the codeblocks
I expect you to check this post before I reply your questions further.
And, if you want me to provide ready-made blocks then I am sorry to say I'll not provide that until you try something yourself. I have already provided a sample aia to work with and to give app developers an introduction to the extension. Hope you'll understand what I want to emphasize.
thank you po sir, im only a beginner in this mit app inventor. guess what ive found the solution hehe. more update sir
Good eve sir, i have concern again regards on extention of LogReader. where i could find it?
hello, how can i save another screen record without changing its file path. i think it save only one filepath and file name
Set the FileName and initialize the recorder again to save recording to a different location.
i mean sir, how can automatically save it without changing the filename, but it can record not just one but more.
Include a timestamp in the filename (use a clock component), in your blocks. Then each file will be saved to a different filename.