Hello AI Community!
I want to create a simple database of all the clothes in a shop.
Here's how it will work:
The user will click on an Image Picker button that will let him choose the image of the shirt / pant from the gallery.

Once the image is picked, I want to send it to an external api that automatically removes the backgrounds of the images and makes them transparent. Here is the link of that service:
Background Removal API – remove.bg
THIS IS THE MOST CRUCIAL PART OF THE APP and this is exactly where I'm stuck.

Once the transparent image is returned from the api, it shall be stored in the database.
I'm still a newbie in coding and don't know most of it.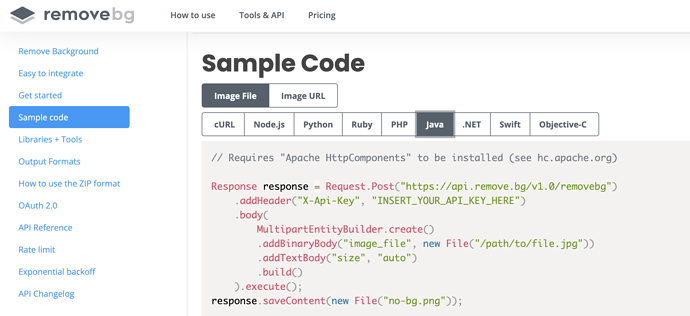 I don't know which format to use, and moreover, how to use the App Inventor's web components to achieve the same.
I'd really appreciate if someone could help me with this.
Thanks! (: