You can convert cURL command to AppInventor blocks hassle free
Preiview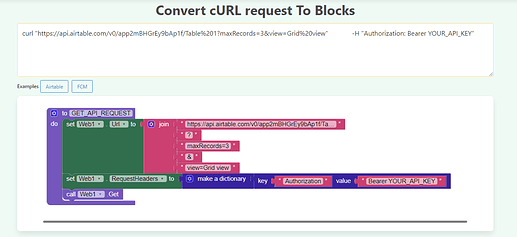 How to?
Copy & Paste curl text into the textbox
Hover over generated blocks and click download image
Drag and drop downloaded image to AppInventor workspace
cURL to blocks by Getaix is inspired from CurlToBlocks by @HritikR .
CurlToBlocks by Getaix is still in beta and would like to know your reviews.
Thank you
Jerin Jacob