Have you ever wanted to use your own custom font in Appinventor?
Well, you're in the right place at the right time.
Today I am introducing a new extension exclusively for Appinventor that allows you to use Your own custom Font or "YourFont".
This Extension was created with AppyBuilder CodeEditor, build your own here:
https://editor.appybuilder.com/
Thanks @Hossein!
Thanks to @uskiara for inspiring this extension.
Special Thanks to my Beta Testers:
@Anke, @Peter & @TIMAI2
Thanks to @Taifun for sharing his "isDevelopment" code with me.
Because of this code, this extension will automatically handle the CustomFonts Asset path.
So there's no need to specify a different asset path when using the Companion.
Also a Big Thanks to Emil Bertell of FenoType for allowing me to use some of his fonts in my project:
http://www.fenotype.com/font/fontpage.htm
Before YourFont:

After YourFont:

Properties: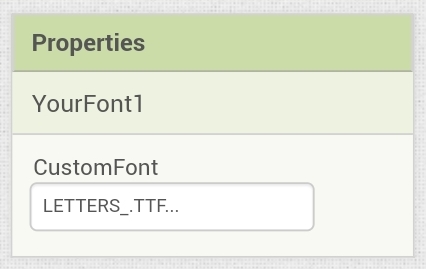 All Blocks: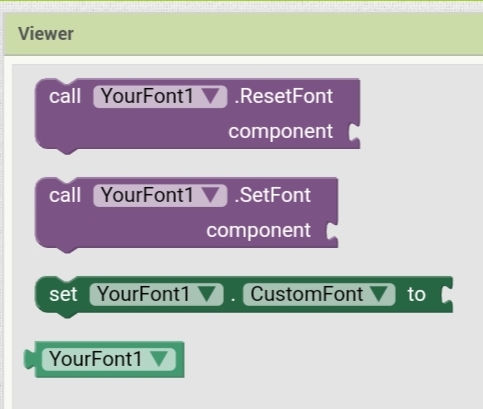 Usage:
SetFont:(Sets the Components Font the your CustomFont)

ResetFont:(Resets the Components Font back to the default Sans Serif Font but preserving it's Style(Bold/Italics))

CustomFont:(Specify an external path to Your custom Font)

.aia:
YourFont.aia (73.9 KB)
.aix:
The .aix is inside the .aia as an asset.
.java:(changed to .txt so I could upload)
YourFont.txt (3.2 KB)