Ciao Dario,
guarda la foto qui sotto, magari con un po' di fortuna ?
Please take a sight to the snapshot here below. Hoping you could be so lucky ?
Or: can you verify whether is only one specific group of blocks that causes the issue ?
Ovvero: se metti un blocco di quelli "incriminati" alla volta, e vedi se compila, poi lo togli e metti un altro blocco, e vedi se compila, poi lo togli.....per vedere se ce n'è uno specifico che crea il problema.
@community: sorry if I have explained myself in Italian, but to avoid misunderstanding I preferred to say my thoughts in my mothertongue...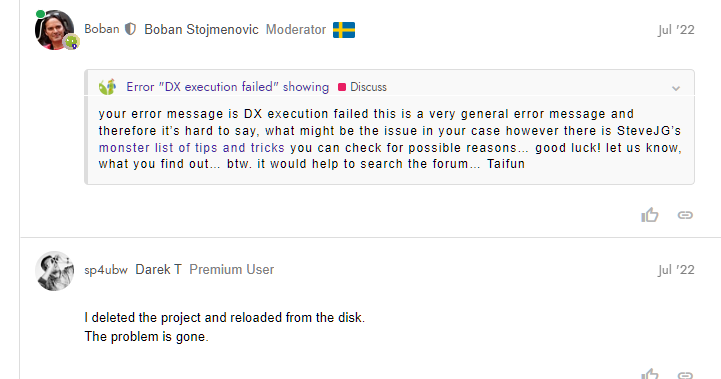 Ciao, Ugo.