Hello,
I have made this Bluetooth BLE app for my Android phone to send some data over my Bluetooth module to an Arduino. It works great, but if I will send some text with this app, it sends only 20 characters and after that the rest of the data seems to be lost. I only receive about 20 characters and after that it is finished. Only the short data like the 0T92 or 0T1 I am sending the Arduino will receive. What is wrong or what can I make to send all the text I write in the text box for sending it?
Here is the app with the blocks: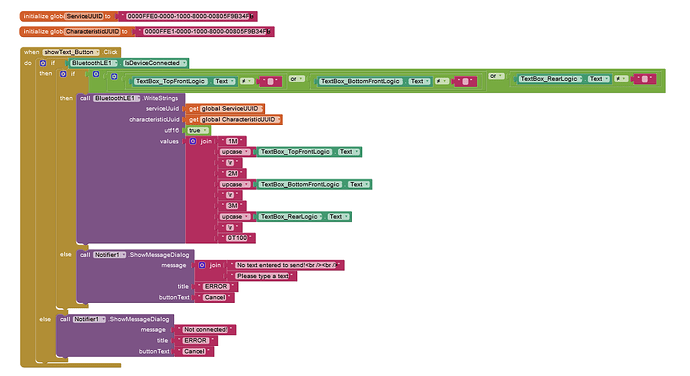 I can not take a picture of the whole app. If that is needed, I will try to post a picture from the computer at home.
Regards
Stef