have your checked ?
is there any possibility that the scanner will work?
yes I'm still trying it, and the message that appears is only opening camera....
Of course it will.
These people have already figured it out:


Unfortunately I can't show you everything from the starting because if you look at above topics you will find out a lot of examples in those topics.
@raj_kumar I have tried your website in my app and in my app the camera permission has been granted but the problem is that your website gives me a message (Opening Camera..)
and I've been waiting for about 1 hour and the response hasn't changed.
@raj_kumar In which database are scan results from your website stored?
Scanner opens first than it stores value in database SQL Server
hmm, @raj_kumar if it still doesn't work I suggest better create a separate app,
then connect it to the same database as your website.
Illustration :
---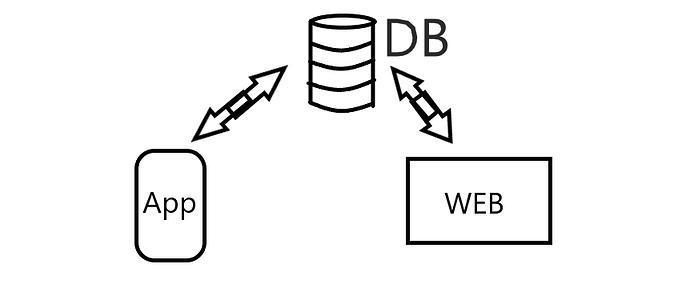 ---
If we open this website "https://nagalaahipaint.com/" in chrome Browser in mobile or laptop or any other browser and set permission for camera in browser than it works fine.
But in app it's not working.
The order of blocks should be:
Create Webview
Set Webview
GoToUrl
Wait for permission request
Ask for permissions
Grant permissions
Have you checked any of the topic I linked above?
I am trying but unable to create block according to you.
can you send screenshot having created blocks.
Seriously? Don't you think you should read topics I posted above?
@raj_kumar today I tried your website again and it still doesn't work.
The extension I use is version 10.1 (latest)
And these are the blocks I make :
@vknow360 is the blocks I make correct?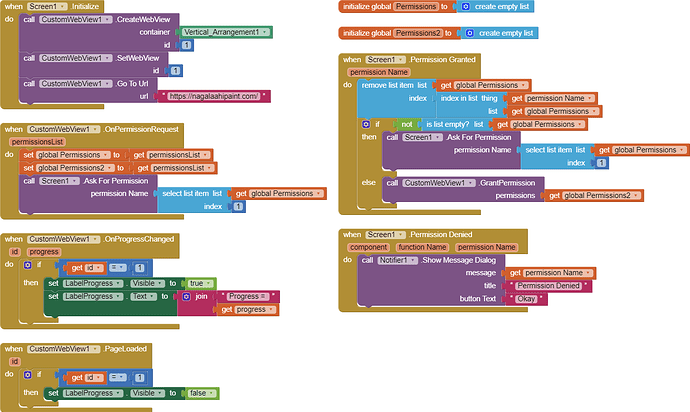 Is there any possibility to work?