Please add CardView and SpaceView component.
For cardviews you can use
or
and as space you can use a label with no text
This can be replicated with a label. Drag out a label, set its text to nothing, and set its Height and Width.
not poseble in to internal component?
CardView doesn't exist as default component
Try this test aia if you wish Dynamic_List_View.aia (57.8 KB)
Result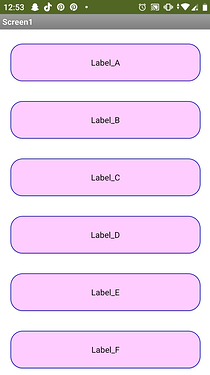 Extensions used
Enhance by @Kevinkun
Dynamic components by @yusufcihan and
ClickZ by @Aquib_Khan