DISCLAIMER:
This extension wasn't created nor is it endorsed by App Inventor or MIT.
This extension was created by me @Ken for the users of App Inventor and it's distributions to use free of charge.
This Extension will allow you to use Fingerprint Authentication in your app.
It requires Android OS 6.0 API23 or newer to run and of course a device with a Fingerprint Sensor.
Note:
Currently this extension is not able to run in the Companion so you'll need to build a .apk to use it.
Special Thanks to the following Users for Beta Testing this for me:
@Taifun, @Peter, @TIMAI2, @Vyankatesh, @nandu_aeer, @Point, @Boban, @Kangris
I created this extension on CodeEditor, make your own extensions here:
https://editor.appybuilder.com/login.php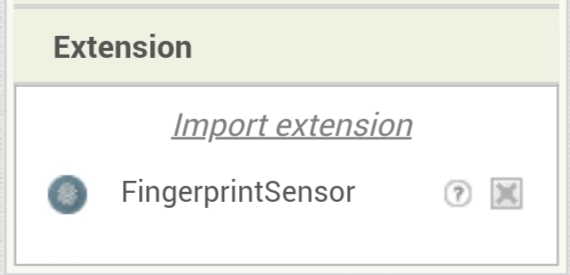 Blocks:

Screenshots:

.aia & .aix:
FingerprintSensor.aia (33.7 KB)
com.appybuilder.kennicholsandroid.FingerprintSensor.aix (13.8 KB)