Hello friends,
with this extension we can Drag, Rotate and Set a Layout on the Screen.
We can also drag and set a component, and get the parameters of a layout and a component.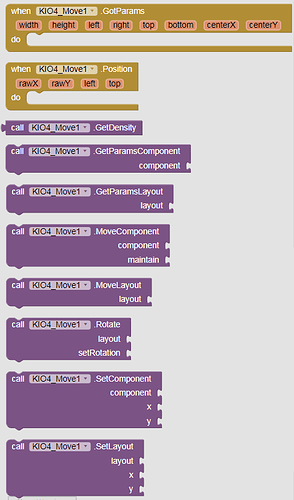 You can download the com.KIO4_Move.aix extension from:
http://kio4.com/appinventor/294L_extension_mover_layout.htm
Important, the Screen must not have the Scrollable Property checked.