Introduction
This is a simple application that helps you get COVID data in your region or country. COVID reports include new and total confirmed cases, new and total deaths, and new and total recovered cases in your region and other places on Earth. The application will also give you COVID prevention suggestions from WHO (World Health Organization).
Launch date: 2022-02-03T04:11:00Z
Last update date: 2022-02-05T07:02:00Z
You will be asked to turn on Internet connection if you didn't. The application tracks your IP address for your location.
Current version: 1.2.0

DISCLAIMER: COVID-19 is a serious issue. I do not want users to make fun of other people, countries or ethnicities with this application.
Click here for more information.
Contributors
Extension developers: @Anke, @Andres_Cotes, @Aquib_Khan, @DevYB, @Gordon_Lu @HEART12, @Kumaraswamy, @vknow360
Font: Google Fonts - Quicksand, Material Icons
Thanks to @themaayur's Elementz app, I took great inspiration from his design.
API provider: Coronavirus COVID19 API
Screenshots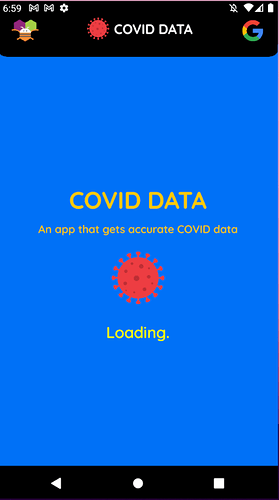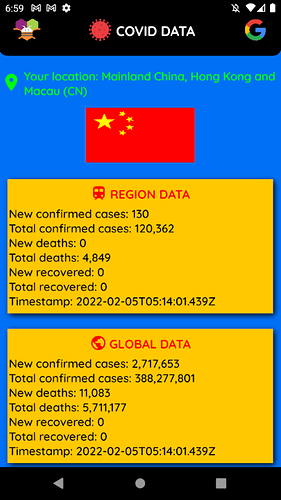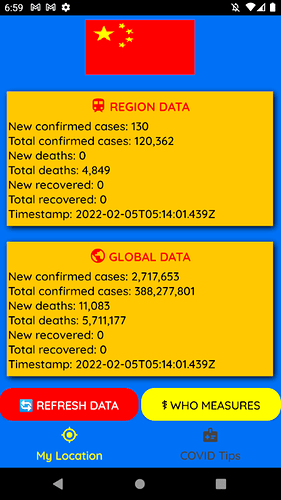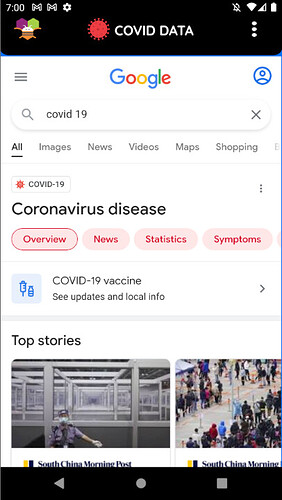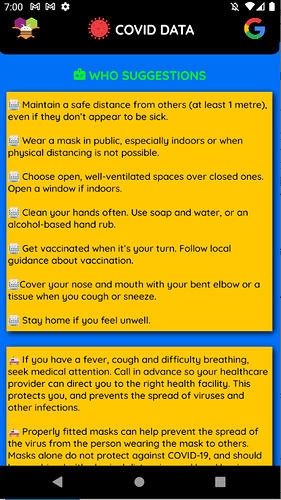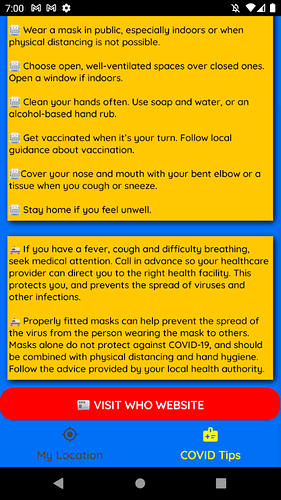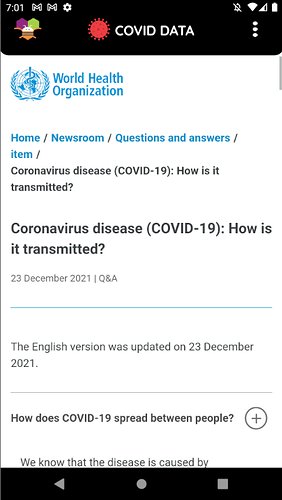 Downloads

Rate my app!

Kindly

PM me if you have any questions! Also, if you like my app, please

like it or

poll! It takes some effort for me to make it...
Votes and likes tell me the general user feedback of my app. If you saw this app, please take 20 seconds to drop by and give a vote / like!
If you have any features that you want to add to this app, PM me.
---
Gordon Lu