Hi,
can I know is these all extensions can use on mit app inventer??

Ok. Thanks

Button Focus by Ken Nichols
com.appybuilder.kennicholsandroid.Requestfocus.aix (5.1 KB)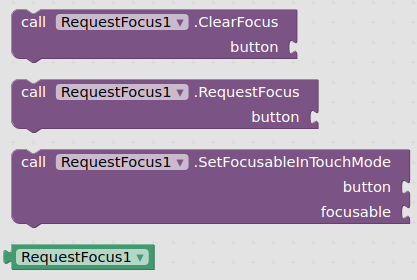 @TIMAI2 I've added it to the list, Thank you

@Ken's ScrollBar extension for scrolling arrangements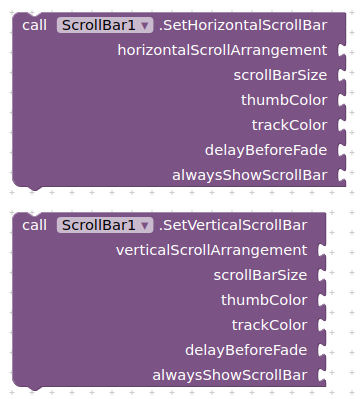 Thank you so much @TIMAI2
I really appreciate your contribution


Extension Name : TextBoxTools Extension (Version 3) by Ken
Download Aix :
com.appybuilder.kennicholsandroid.TextBoxToolsv3.aix (8.5 KB)
Extension Blocks :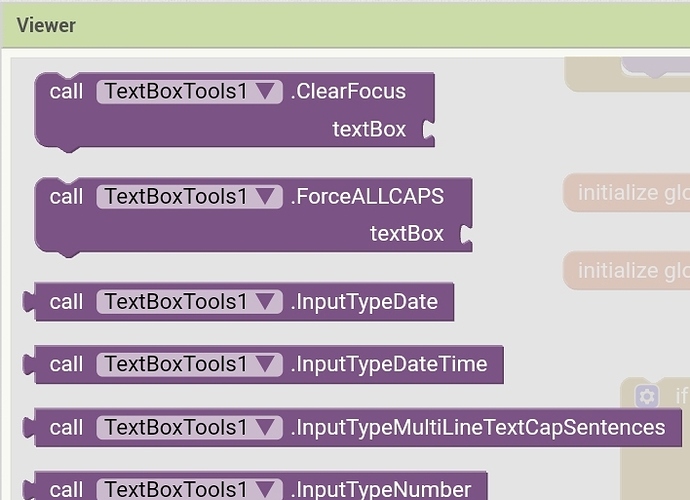 Thank you for your contribution @Ken


Thanks for the extension Ken. I like your blocks which are useful for my app.
Ken's Notify_V2 extension
com.kennicholsandroid.Notify_v2.aix (26.6 KB)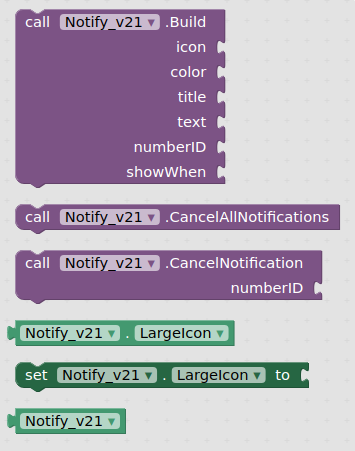 Ken's Dynamic Companion extension
com.kennicholsandroid.DynamicCompanion.aix (9.4 KB)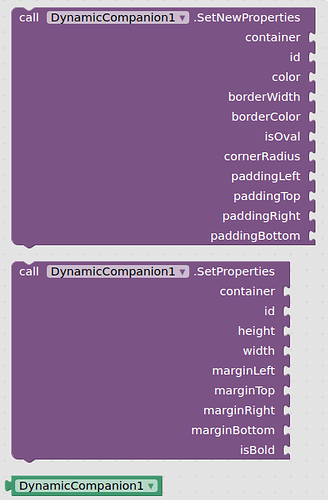 Ken's Words To Numbers extension
com.appybuilder.kennicholsandroid.WordsToNumbers.aix (8.6 KB)

Ken's FontArt extension
io.makeroid.kennicholsandroid.FontArt.aix (9.1 KB)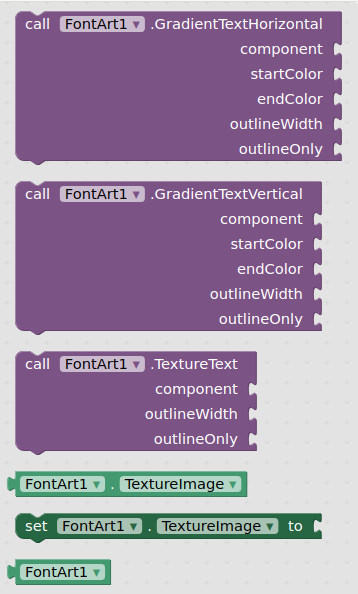 @TIMAI2 Thank you for helping me save almost extinct extension

I mean for this extension is it working perfectly ??
I was not able to get data from camera as well from sound too
I don't know sir, that's not my extension and my job is only to save almost extinct extension.
If I remember correctly, the best you can hope for is to get a camera view in an arrangement, and that is all.