Dear Experts
I refer to this link
https://community.appinventor.mit.edu/t/tablearrangement-issue/83384
Where I was trying to show data from CSV but when I tried to use copy paste in TableArrangement then every thing was ruined.
I asked by google and come to know there are many problems with TableArrangement. I want to display data like this format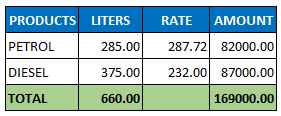 I want to ask which Layout should I use to display data like above format?
Which and how much layout should I use?
Should I use many separate horizontal layouts for every table row?
Please guide me.
Regards