How do you create an app when you enter a passcode it tracks attendance and location of user?
Please search the community. There are many topics covering attendance management and location.
Thank you so much for your help! I just need assistance in the blocks screen.
It should be simple to add code then click send?? The location, timestamp and registration id details then should be added to the spreadsheet.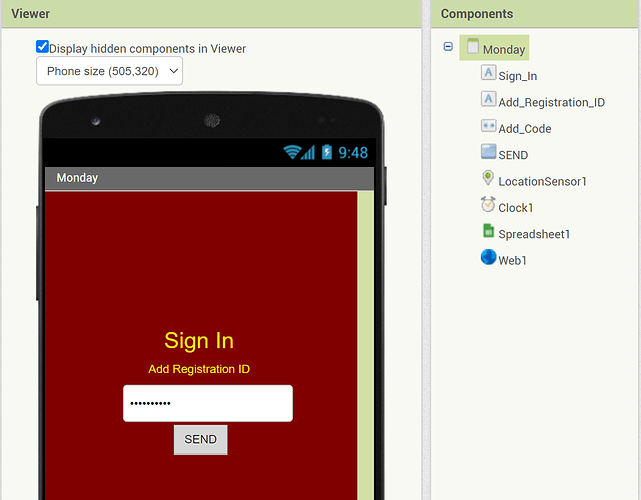 Show us your sheet, and what you have so far in blocks.