Hello everyone.
The app that I'm making receive data from the serial port of Arduino, and it saves the data received making a list of the data. The before mentioned means that, from the serial port to the app, it receives more than one data, so that is why I decided to make a list, because in that way the user can see the specfic information from different days and from different people.
This is the problem:

These the blocks: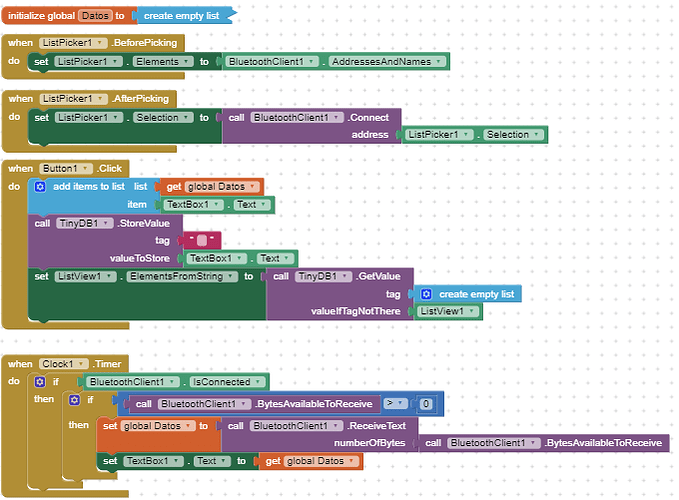 What I want to do is that the data received be shown in a list, like you can see all the information.
Thanks, hope you can help me.
FB.