Hello all,
Once again I am having trouble with listpickers.
In December, I was trying to get a listpicker to change lists and stay open. Eventually, I found out that couldn't happen and decided to switch between 2 listpickers, going back and forth as the lists change. I then ran into another problem, which was that the first listpicker was not switching lists, and it was only showing the preset list. I figured out that it was because of the set.listpicker block in the before picking event handler. Now, how do I get the listpicker to reset to the original list when the user clicks on it again without using that event handler?
Here's the code- the listpickers are supposed to switch back and forth, and then list1 is supposed to reset to the original list after the user is done picking.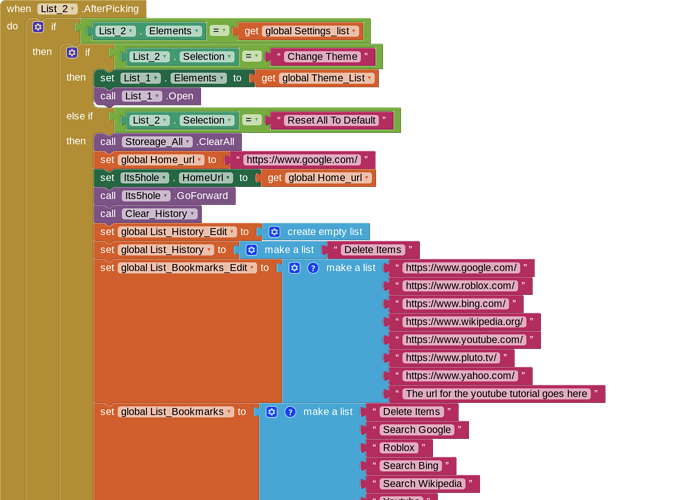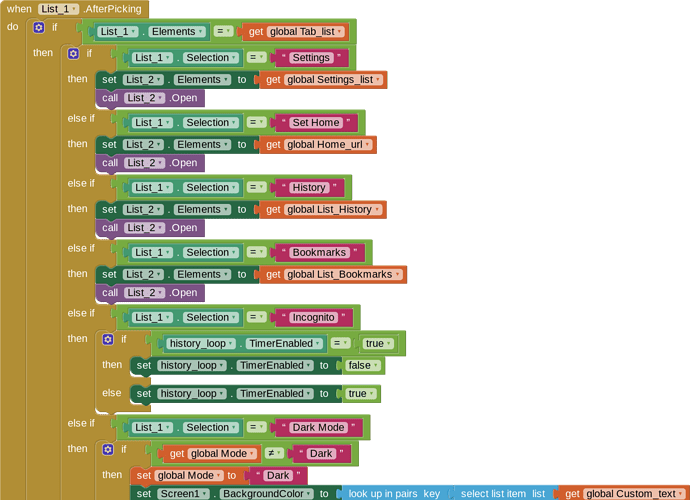 Any suggestion for what blocks to use?