Greetings,
I'm creating a invoice billing application. I'm using deephost invoice printing extension. After creating invoice it gives file path where pdf is saved.
When user click print i want to open

Save as pdf activity with the file path i got earlier.
Example of path i have (/storage/emulated/0/Download/myfile.pdf)
Edit: after using Advance PDF Creator By @shreyaa
I'm able to reach Save as pdf page but shows this error and app stops.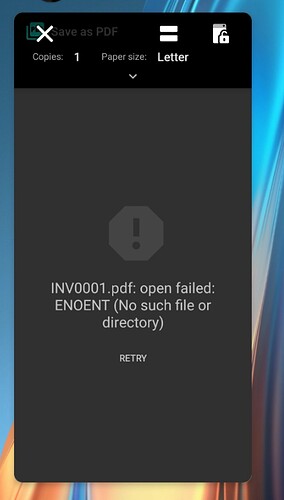 Please help me.
Regards,
Morsalin