I have always had problems with this.. I thought I had this worked out this time but nope..
I am looking for help with this. I am wanting to retrieve the name of the Away team from this JSON data set. See image..
My blocks are as follows. Is my logic sound?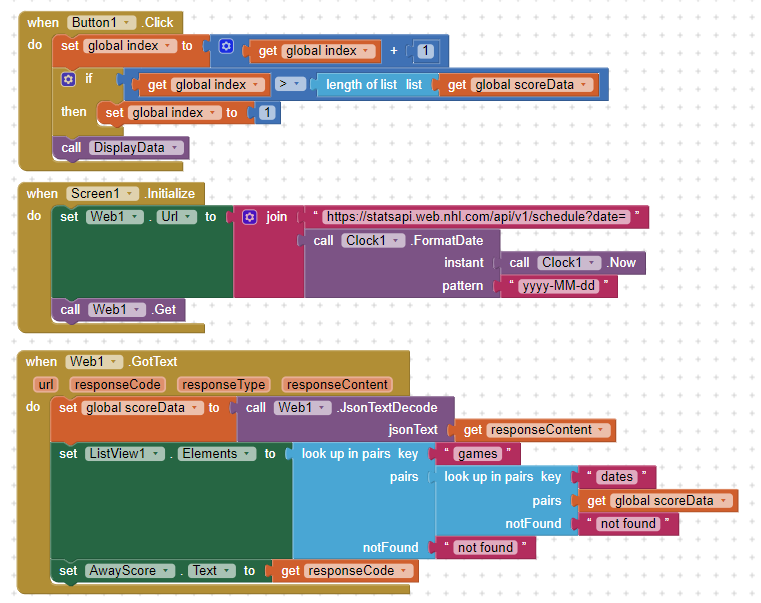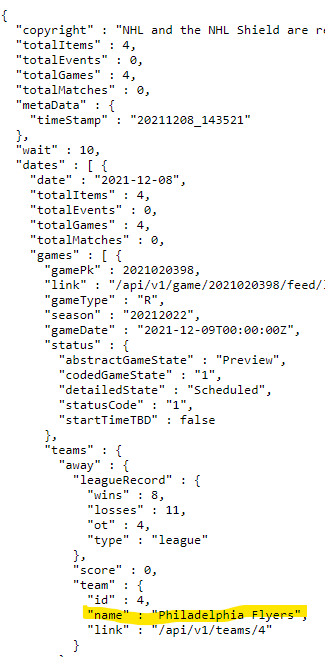 Any help at all will be greatly appreciated.
Thanks!