Hi there,
i am going to reopen that case.
i want to open some pdf files, located in Documents/subfolder/file-x.pdf
the pdf-files getting uploaded by pc or by another app.
i have found this:
but i don't think this helps, because i do not have those files in the assets (and i do not know what assets are =D)
i tried different ways to open those files: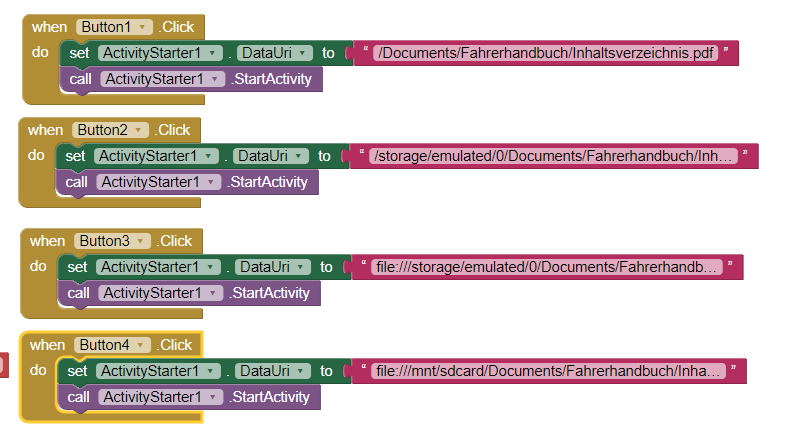 i have also a file component added for setting file scope to legacy, after i did that, Adobe PDF Reader opens and gives an Error like "File can not open"
Maybe you can give me some help, how i can fix my problems.
In the End i want to Download some pdf files from a nextcloud to the phone (done by synchronisation app) and open those files via my app.