Hi Everybody,
Especially TIMAI2 for your response.
I am a newbie, I have some difficulties to understand but I have to finish an app with AppInventor.
The goal of this project is to provide to an athlete, a session of sport thanks to some information about him.
The model and calculation are even done but on Excel. So, for more impact we need an application.
My predecessors have been started this project and I have to finish it.
Here is their work: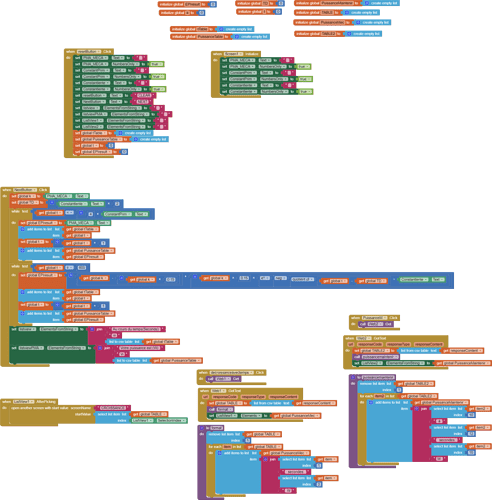 As you can see there is a calculation part but it's not as accurate as the excel file.
So, I'd like to change it and based my work on those in the link: https://sites.google.com/view/metricrat-ai2/guides/crud-with-google-sheets-web-app-and-ai2
Thank to this process I can send information on a google sheet (which correspond to the excel file) get in back the sport session. I can also get more than one athlete on the app, which can be useful for a coach.
My problem is that I don't where I can add column?
I'd like to see something like this on the Google sheet:


And then these numbers which correspond to time record, will be used in another sheet for the calculation.
I hope I was clear and forgive me for my English.
Hope to see you soon for your help.
Clément