Good day,
I am building a QR reader that scan race numbers for laps for cycling.
The basics are working 100%, writing all the logs to a txt.
The biggest issue I have is the delay between the scans , as it first write to the txt.
I am a complete Noob, so any help wil be appreciate, how to speed up the process, or maby the functionality to be able to scan multiple qr codes at once.
Herewith a screenshot of my blocks.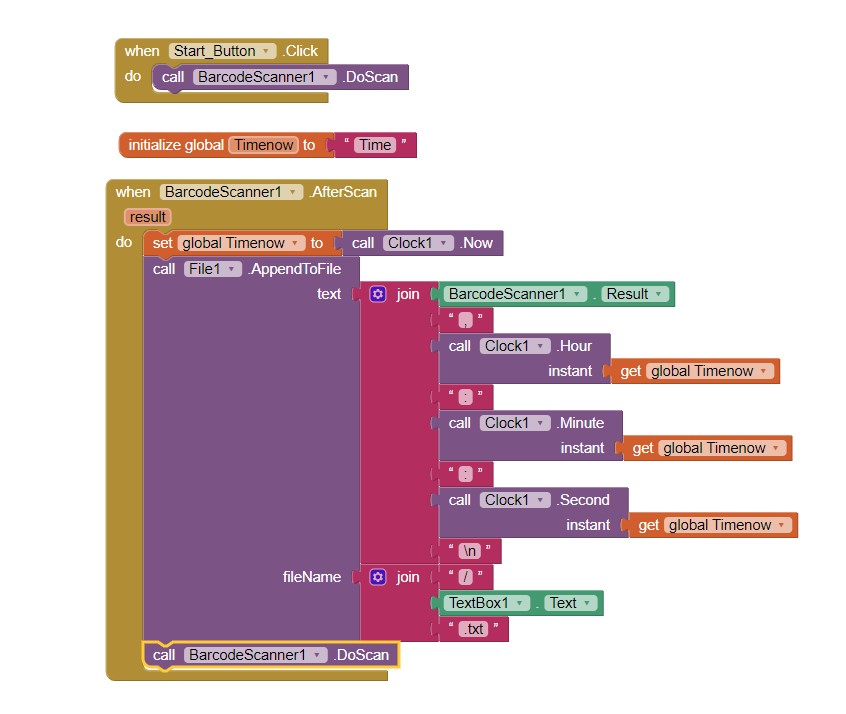 Thanks in advance
Jakes