I show your post for custom WebViewer.
can i use this for taking permission?
Hello Salman_Dev,
thank you for replying,
please guide me how to use blocks and there is no CustomWebView option i found in MIT Inventor 2.
Maybe you can improve your chance of getting solutions by learning how to correctly search your query in the community.
For example:

I have done according to you even getting issue
i attached some pics what i have done and when i install app then blank screen seen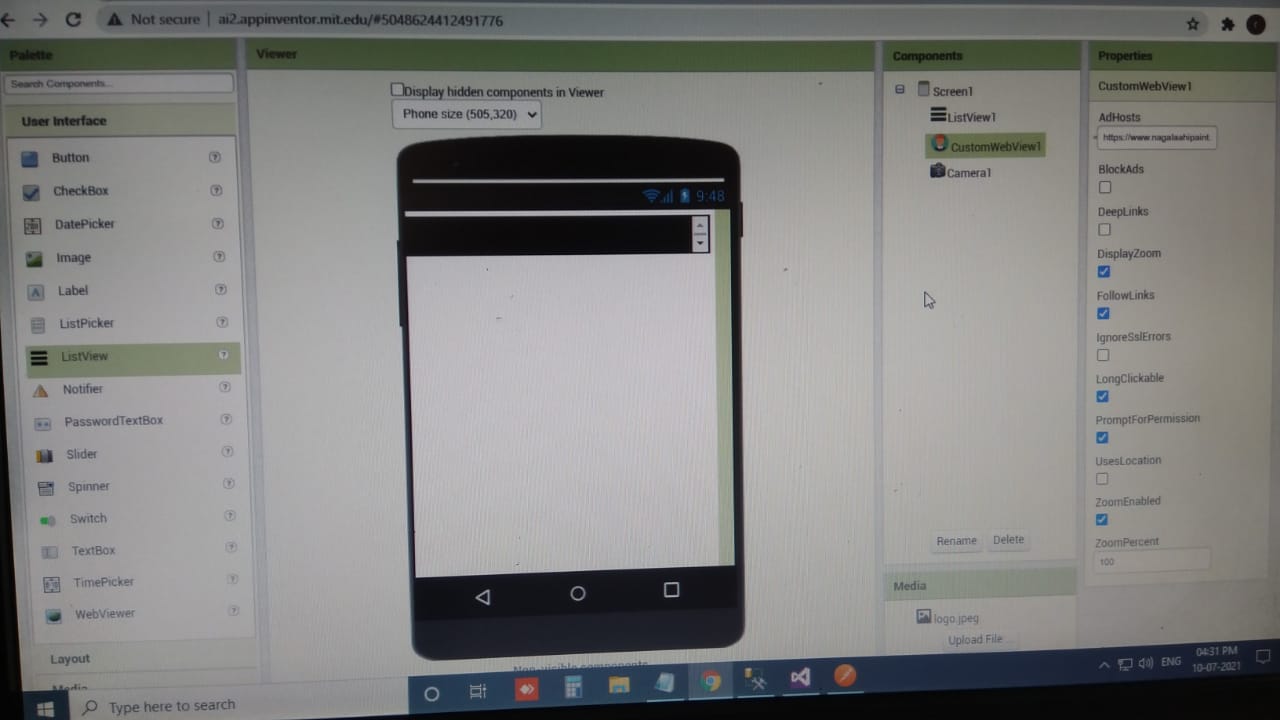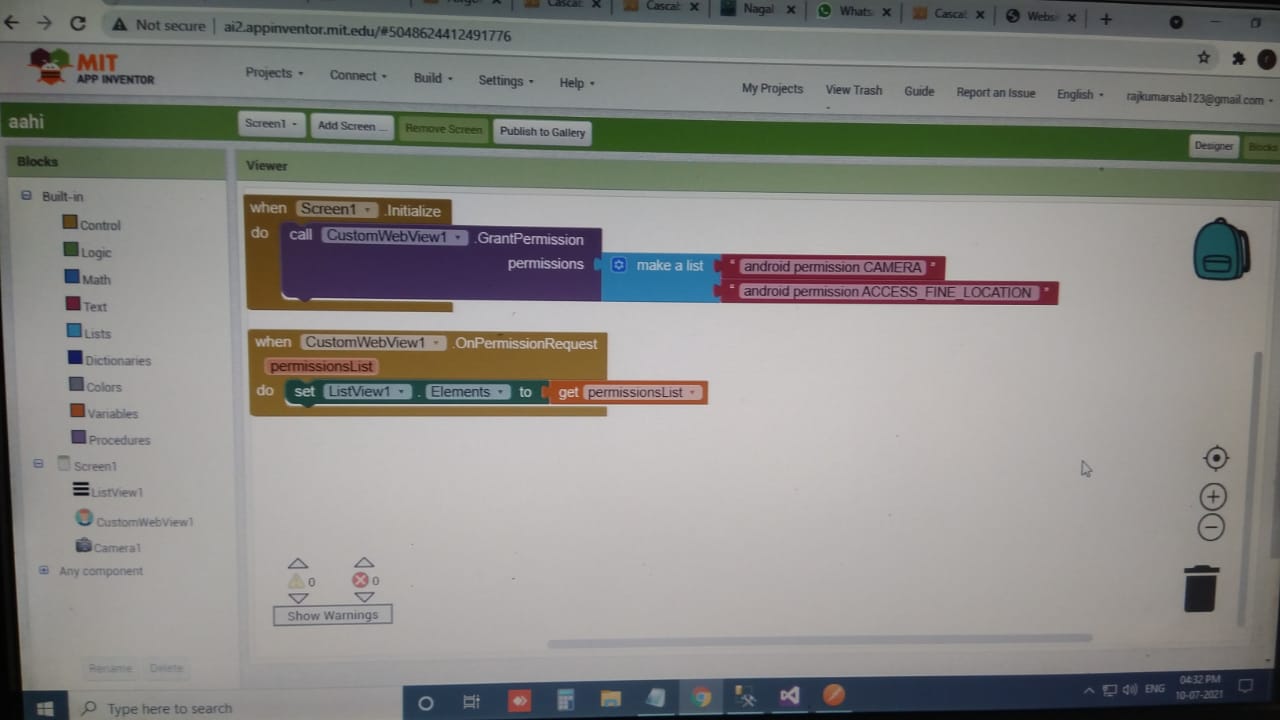 why, there is a list view and camera components?
So, your app currently only uses the WebViewer Component right?
So if you using CustomWebView by vknow360 that means you don't need to use WebViewer Component which mean you only need an arrangement to make it as WebView.
I have a website "https://www.nagalaahipaint.com/" in this site there is a page that scans qr code and takes permission to open camera.
all the pages working well but in this page i am facing problem.
i am new and i do not know how to use MIT Inventor so please help me to create this app
id and password
having read please delete
I've been on ScreenToken but where is the button to scan
there is no button. when we go on Token->Scan Token in navigation qr code scanner opens
automatic.