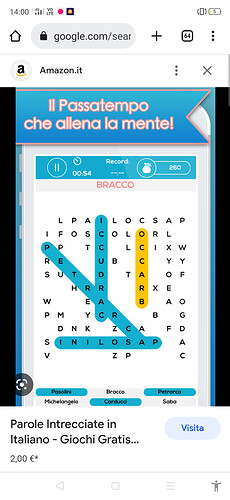 Hello,
I want create a app of word's puzzle ,
As a screenshot,
When I open the screen arrives i buttons with a letters(from a file CSV)..
I want create a line of word and see in a label ...
If a create a canvas I don't create a button
Do you have another solution?