Hi everyone.
I'm trying to make an app based on exemple 8 on this page:
http://kio4.com/arduino/160_Wemos_ESP32_BLE.htm
It worked very well in the old versions of Android, but in Android 10, even updating the BluetoothLE extension, I have some problems using the app.
The first problem is that everytime that I open the app, even if Bluetooth is enabled, it does not show any device in the list. I need to click on disable connection and then enable via app to force the Android to ask the permission to enable the BLE. Every time.
The second problem is that Android loses connection to the device after a few minutes if I minimize the app. When I get back, I need to disable and enable the connection via app to receive another permission from android to acces the BLE.
And now, after updating the extension, the old versions of Android are unable to see the list of devices, so I need to make two versions of the same application, one for Andoid 10 and one for the older ones.
This is using the version 20200616 of BluetoothLE extension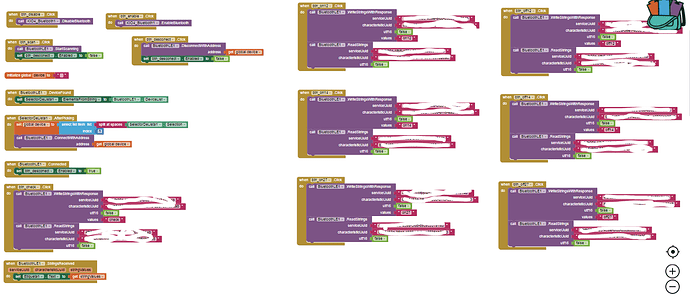 And this is using the version 20190621 of BluetoothLE extension.
Is the same app, but two versions of the same extension.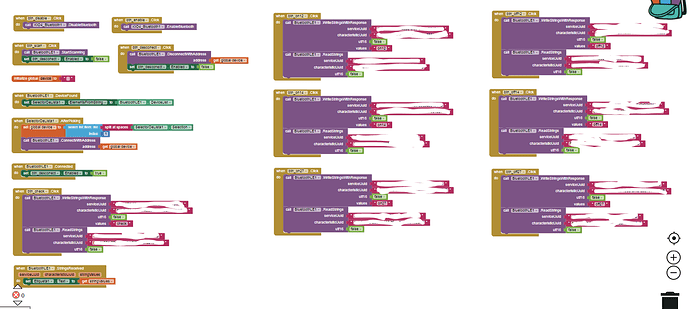 Does anyone have any idea how to solve this?
There is no problem if you have to reformulate all this part of the connection.
Another thing. Is it possible to improve this system so that, when I connect a device, it will be memorized by the cell phone so that the application automatically connects to it? I tried to create a text box to enter the MAC address and save it to a file that the application would read later, but it didn't work.