problem to generate QR CODE
Export your .aia file and upload it here.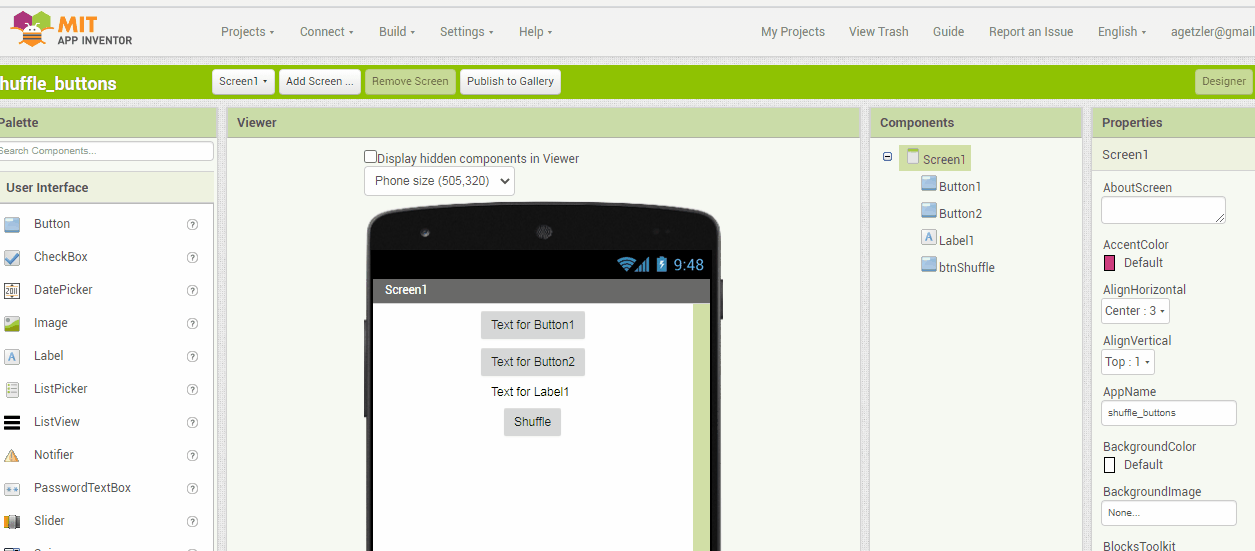 How many times have you tried ?
Please upload your AIA file here so that we can understand what your issue is.
On the top toolbar, select Projects > Export selected project (.aia) to my computer.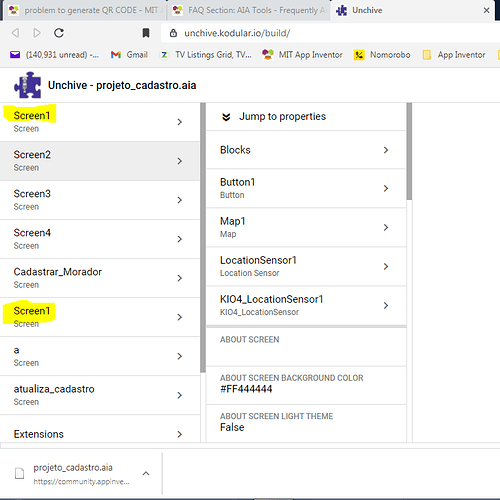 How did you end up with an extra Screen1 in your project?
Upload your .aia at Unchive
and decide which one you want.
FAQ Section: AIA Tools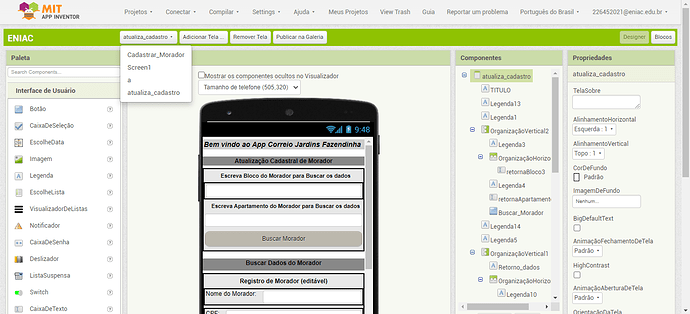 No. I did nothing. it just doesn't compile the project anymore and I don't know why. see that in the print I sent there are only 4 screens.
There was a project within your project Try this
projeto_cadastro.aia (350.3 KB)

but how and why would do it automatically. it makes no sense for him to unify the projects.
what a strange event!
yes, now solved. It's compiling normally. Thanks a lot for the help.
I still would like to understand what happened in the system...
thanks
Where and how did you obtain that SQLite extension?
I downloaded it for free in one of the videos I saw on youtube but it was incomplete so it didn't help much.
the full is paid.
You can upload an extension direcrly only if you are the developer otherwise you should post a link to the developer's topic or site
sorry, didn't know. just wanted to help.