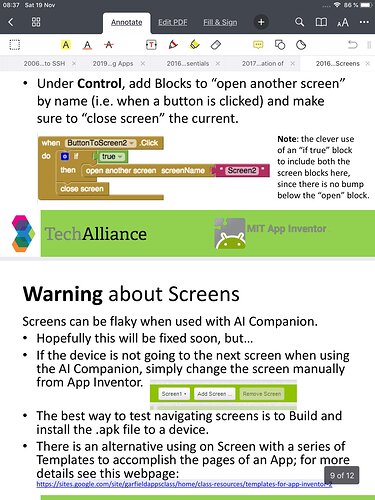 Is immediately closing the parent screen necessary? Is it good practice? Does this
avoid memory leaks?
If I'm doing this from Screen1 and when I come back from the child, is
there a screen to return to if I'd just closed it? Will the parent be recreated?
Confused, I haven't seen this usage before.