Hello guys, probably today is a bad day for me and also complete quickly simple things seems to be impossible.... I am trying to pass data between different screens. I am able to pass between Screen1 and Screen2 but if I modify the data inside Screen2 and then send back to Screen1 using "close screen with value result" the value read by get start value in Screen1 is always the same sent by Screen1.
I think I am doing something wrong but searching here and around the web I found solutions very close to mine, just little details are different. I uploaded the screenshots and the aia. The aia filename is that because m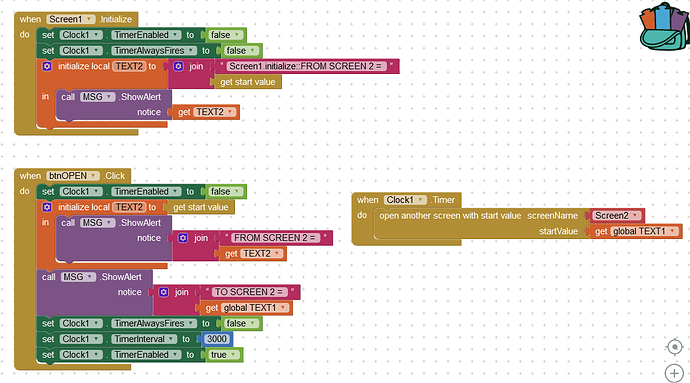 y goal is to pass a dictionary between different screens but I started with a simple text variable as initial test.
TestPassDictionariesBetweenScreens.aia
(4.5 KB)