So @VSATISH13 rick rolled 32 users including me


To set radius use a text block like this - 20,20,20,20
@VSATISH13 can you share a sample aia as the extension is not working for me
Have you changed the background color of view/arrangement? If yes, to make the extension work you have to set background color to default and use extension's properties to change it. Also same for background image.
Hi, i am kodular user and have a problem with this extensions. i has a thread here (kodular Forum)
in that thread a user replied me.. to use this extension.. and the aia sample that he has, successfully loaded this extension.
but when i download at this site ... the extension seems has reduced block ... for example this block... the user blcok has:
this setbackground image block appears here..
but in my extension that i downloaded here the block is gone

can i use the user extension has? where i have to download because i downloaded at mirror site file was gone..
Yes use that and may when this extension update the extension developer change the blocks
i think here i need ask with that same user block, the block i have has upgraded ..not ask permissions to use the user extensions
that user extension release, 01-03-2021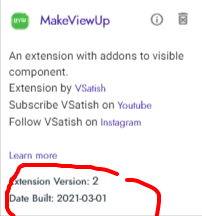 my extension release is 17-03-2021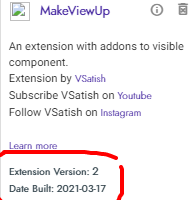 the reason i ask this, i need feature:
Then only developer help you
Have you tried SetImage block? I think it replaces SetBackgroudImage.
yes.. the difference between the two extension is you can set manually roundness (this i need), btw i need just specific corner roundness.
i think i must describe my expectations:
opacity image to background
rounded corner shape in specific corner
but the new extension have not a setting parameter of roundness
image attached here.. (result and block code)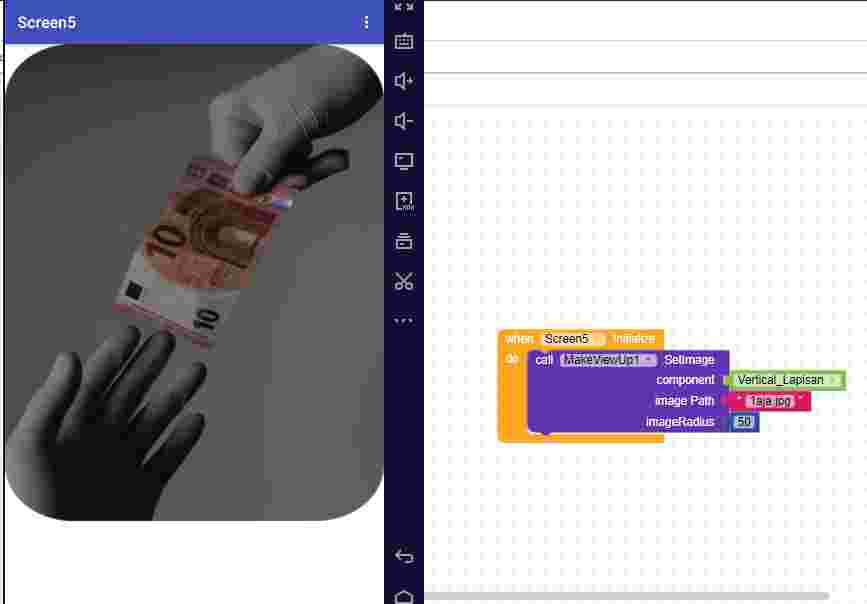 This block is replaced with SetImage
And there're few more changes from initial version to current version of this extension
yes.. thank you to developing this extension.. you are awesome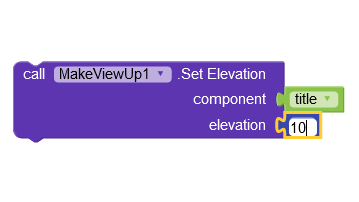 Elevation block is not working..
How this is not working working for me
Set title background as default and change its color with this extension
how can you give me some block image about that

same you need to do in title set title background color to default