I have attached a screen recording of the issue.
I am using Android version 8.1.0 and the Companion version is 2.62
I see! I changed the "get global keyword" to "get global table" but it still doesn't show the correct keyword and definition from the database. Could it be that my database isn't organised correctly? I've added a screenshot of that. The first column is for all keywords and the other columns starting from Climate Change are meant to be the subtopics

Make a right mouse click on this block → Do it & post the result: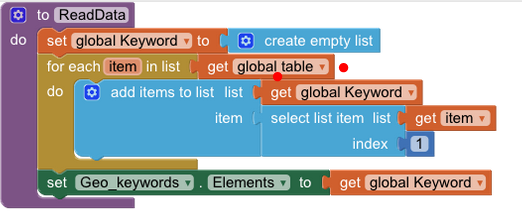 See here: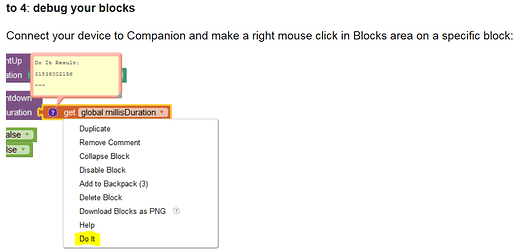 Adding columns for subtopics gets awkward.
Instead, I recommend an organization that adds rows as the subject matter grows, like in this sample:
In this sample, the neighboring regions can be considered subtopics, and the subtopic nesting can be limitted only by the number of rows you add to the table.
Oh okay, thank you. I'll try doing that with my document
Instead of going this way, why don't you store the keywords in another global list. So when user picks any item from listpicker, with the help of index just get the keywords from the new variable
In that case, would I need to create a list for each of the subtopics? Because when the user chooses from the list picker, then there would be another list of keywords to choose from.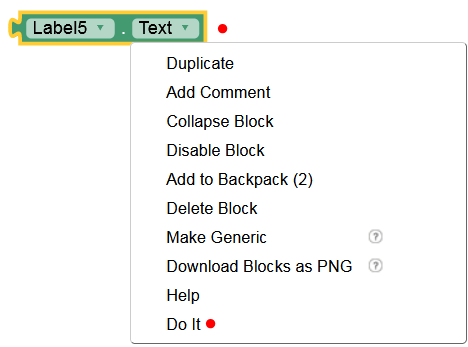 It seems to be you are Doing It before calling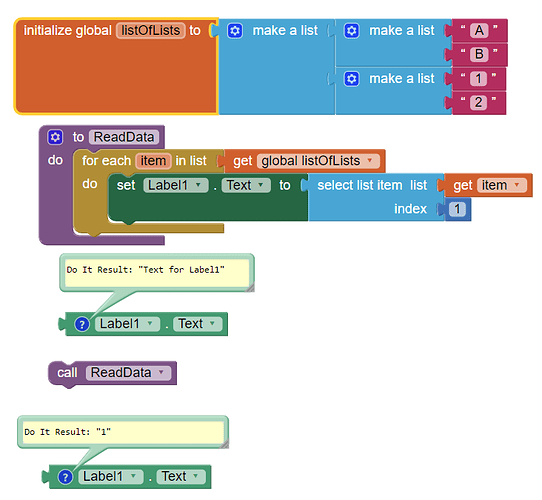 You have to do the same steps as you have shown in the video.
I think it can be shortened by posting the aia and someone taking a quick look.