Hello !
I'm making a recorder on AI2, but when I start my app on my phone I got an error.
The error message :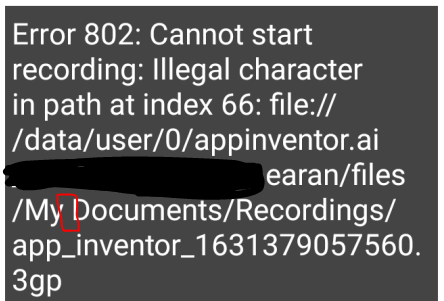 I think the problem is the space I put in red, but I don't know how to solve the problem.
Hope someone can help me, thanks you for your time.
Here is the code :