I've looked high and low and worded my searches every way possible and cannot figure out how to get / read data from a local web server that was created by an Arduino ESP8266. The web server is super simple and only displays two lines of text. I just want to be able to read one of those lines and display it in the app.
If you could just point me towards a tutorial on getting the information from my local web server that would be awesome.
Everything I keep finding is for HTTP related or msq etc... I don't want to write anything to the webserver all I want to do is read one line of text.!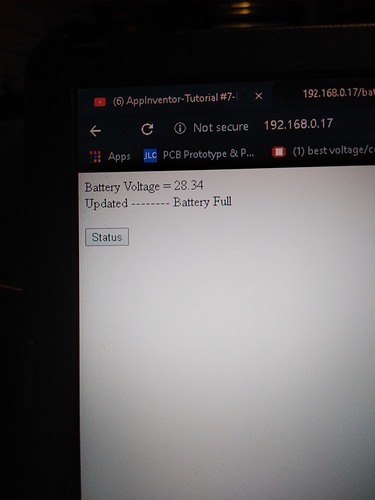 Here is the Arduino sketch used to create the local web server -