Can u create a digital keyboard with app inventor and how can that be done ??
Do you mean a musical keyboard or a computer keyboard (or some other keyboard) ?
Do you mean a keystore???
A compute keyboard ( digital one )
Basically like a computer keyboard app ( digital)
Thank you

Are there any recent examples??
feel free to do a search in this community or in the old forum yourself...
here is the old forum: https://groups.google.com/forum/#!forum/mitappinventortest
you might want to use Scott's example and adjust it to your needs...
Taifun
---
Trying to push the limits! Snippets, Tutorials and Extensions from Pura Vida Apps by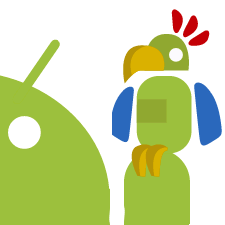 Taifun.
Hello I want to make an application with its own keyboard that is activated by the user instead of the phone keyboard. Can you help me?
See this extension, which is currently being tested. Allows you to create cool keyboards. You can also create your own keyboard using the buttons.
Please can you explain more because I found it difficult to implement
In the topic about the keyboard, there are sample .aia designs that you can load into your designer.
Another question, please, how can I activate the application's keyboard to work on the device completely, meaning that the user uses it instead of the basic keyboard in order to prevent him from typing some words
You cannot do this on AppInventor. You can only make your own keyboard for your own app.
Hello, I Need to develope a particolar kind of keyboard.
It must be composed by 4 words, instead the classical letters, and if I tap One of this words the keyboard must send It automatically.
Please help me, I'm desperated
Welcome Juan.
Send "it" where Juan? Your 'keyboard' can be four Buttons (possibly arranged in a Table); each Button can have one of the four words and the Button.Click event handler can 'send' "it", the word somewhere?