#Free Word to Number and vice versa any language translator.
This extension converts the number into word and translates it into any language.
Or convert the number (in letters) from any language into digits.
Word to number uses "google translate free version" so it is subject to the program's rule.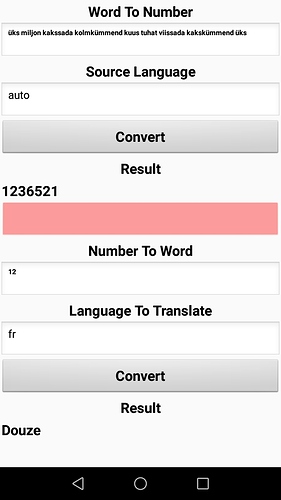 com.appybuilder.chiccovision.WordtoNumber.aix (12.9 KB)
Number.aia (14.3 KB)
Built with Appybuilder Code Editor
Regards Marco.