Hello guys I am here with my new extension which is Happy Toogle Button (You can suggest a better name

)
With this extension you can create a toogle button (switch) with happy and sad face animations.
Demo -
Toggle button which shows a happy face for checked or unhappy for unchecked.

---

---
Blocks -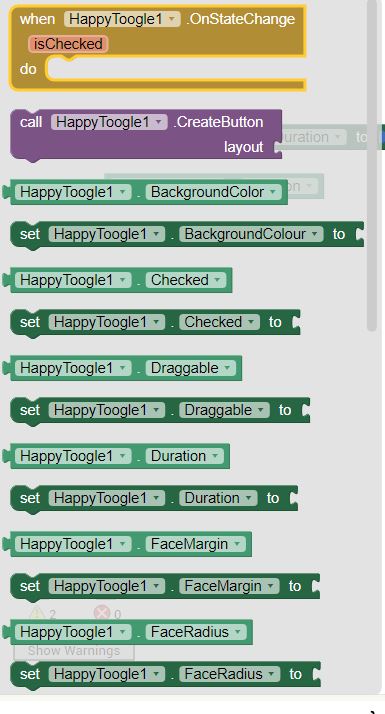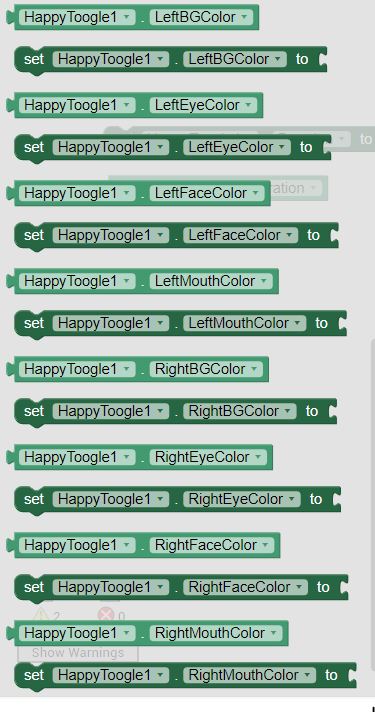 ---
Should I give documentation?
---
Download Link -
Version 1.0

com.vedang.happytoogle.aix (34.7 KB)
Latest Version (2.0) -
com.vedang.happytoogle.aix (35.2 KB)
---
If you found any bug then let me know