Dear App Inventors,
With the new ListView, you can create a view out of the box without extension that shows a Thumbnail, Main text and sub text. That's almost perfect, what I'm missing is an extra button for each list element. I'm currently using ColinTree ListView but I have performance and also compatibility issues with it, so I'm looking for a simple solution to extend the integrated ListView with this extra button.
The list should look like this: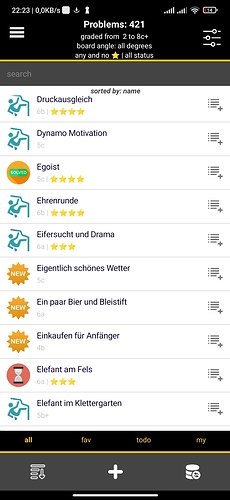 Please excuse me if it is not appropriate to open a separate topic for this issue.
Hope that there is a way to implement.
Thank you!