Hi everybody, I am very new and learning to program an application . My project is about triggering the application of caregivers when the diapers of bedridden elderly are full and requires change.
I am using a moisture sensor connected to Grovehat on Raspberry Pi Zero WH. The Raspberry Pi Zero WH has Bluetooth 4.1 and BLE bluetooth.
So my current problem is that the after picking the raspberry pi bluetooth on the application, an error code is shown "Error 507, Unable to Connect. Is the device turned on?"
I have already tried to troubleshoot it with some of the suggestions in the posts about the error (except the use of python - because I am really new to coding and have no idea). So, things are still not working even with the troubleshooting

Will anyone in the community help please? I know the topic has been covered quite a lot, but it seems the solutions are more for arduino.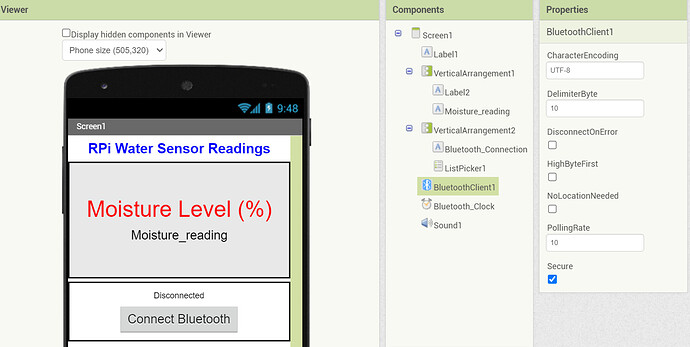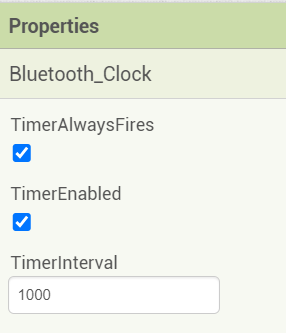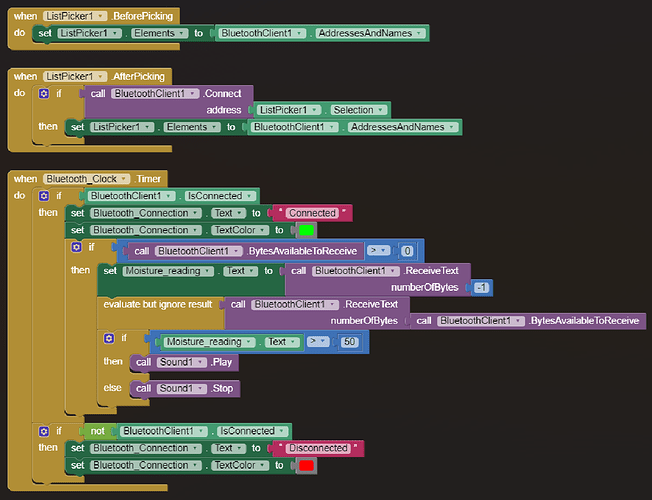 Thank you very much!