I have tried to add a dot bar menu with a button "DotMenu". The selection list shows and I select either "Close Application" or "Info". After I have choosen one of them, nothing happens. How to solve that problem and get it working?
If I put another "call setSpinner" in the "DotMenu.Click", then it opens the menu, and after I have selected one, I have to click the DotMenu button again to make what it should.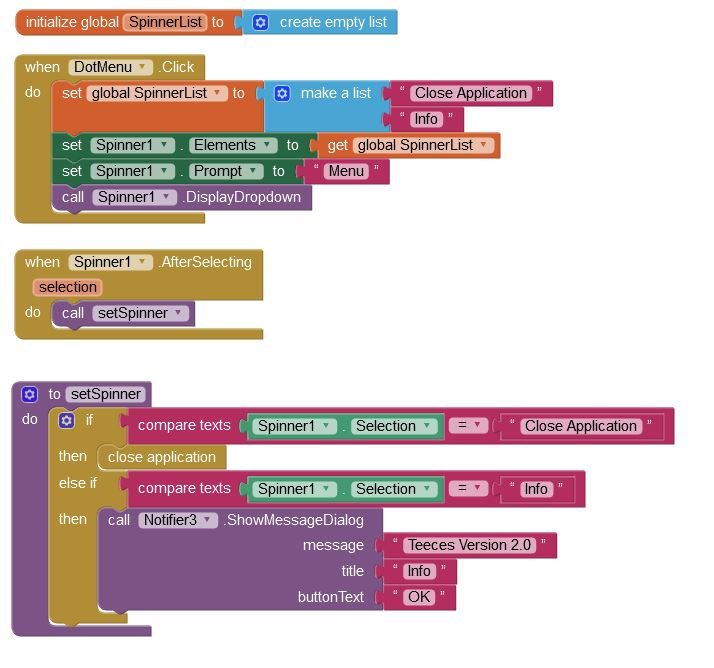 Any help is appreciated.
Regards
Stef