Unity ads extension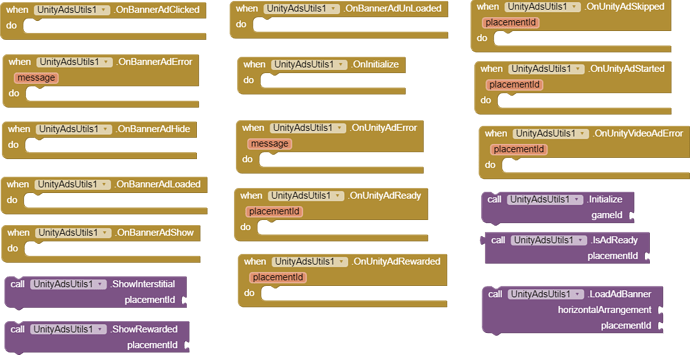 This extension have reward video ads blocks , interstitial ads blocks & banner ads blocks
Download
com.unityuqn.ads.aix (681.1 KB) and unityAds.aia (683.3 KB)
@uq_n Developer and Assisted by @Salman_Dev
Special Thank to @Salman_Dev

Till now no bug has found in extension. You can report if you find the bug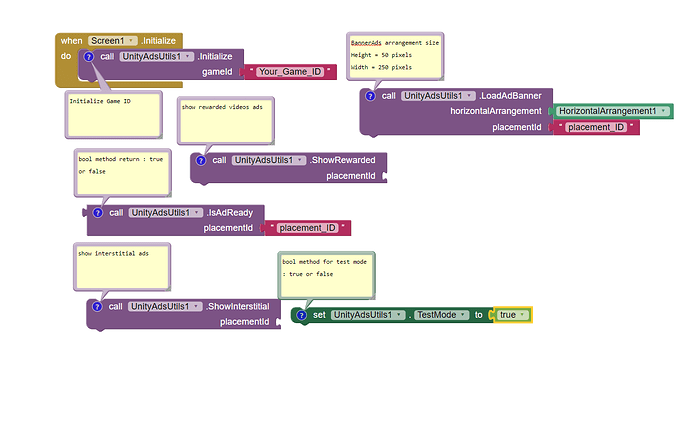 For yellow blocks i have attached aia for proper explantation and unity fill rate is low means your real ads can't load many times this problem is from unity side not from my side.
NOTE : there is no commission system in this extension and extension is also discontinue means no update
So in future someone want to update SDK then go to SDK Download and extension is open source just replace the SDK and recompiled the extension
i dont want to make a Github repository for this extension and code is here
UnityAdsUtils.txt (9.8 KB)
now can you @SteveJG @Taifun @TIMAI2 unlisted the topic
Thank !!