Hi All,
I'm googeling aroud for hours now and can't find the info I'm looking for.
I'd like to build an app (phonebook like) and found lots of examples and tutorials but what I'm missing, in example, is the description of what a LIST or a DICTIONARY bloc can actually do. What are their differences?
In the App Inventor's help, one will find all parameters to works with these blocs but there is no information about what their are ment for.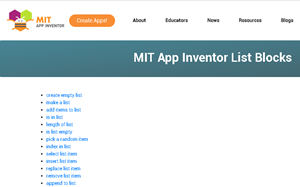 Any info where this to me basic information is to be found please?