Hi,
I am quite new with MIT App Inventor since today.
Some tests with doing things on klicking buttons have been successful.
Now I want to calculate something.
I have 2 input text field ans one for the calculated output.
I try to get the value of one field to set a variable.
After use the value with math I wanna set the out put text field to this var.
I don't know why but it does not work.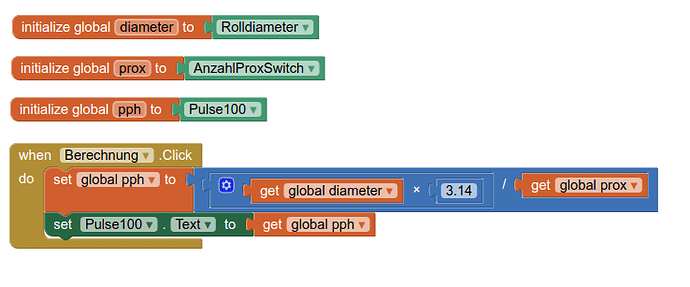 Thanks for help
Cappy