Hello friends,
these days I have been playing with the Attiny85 board and I would like to share my experience in this Community.
I have done this tutorial in Spanish, in case you want to take a look at it:
http://kio4.com/arduino/67_Attiny85.htm
ooooooooooooooooooo0000oooooooooooooooooooo
This chip is TINY85 microcontroller.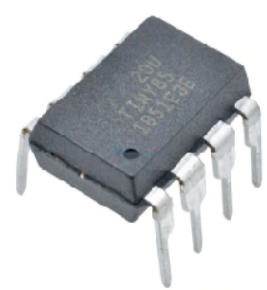 It has a built-in clock and USB driver (therefore it can work stand-alone)
PWM, ADC, INTerruptions, BUS I2C,...
Can be programmed with the Arduino IDE
But only 6 kB of memory for our Sketchs
ooooooooooooooooooo0000ooooooooooooooooooooooooooooooo
We can also find it inserted in an ATTINY85 board.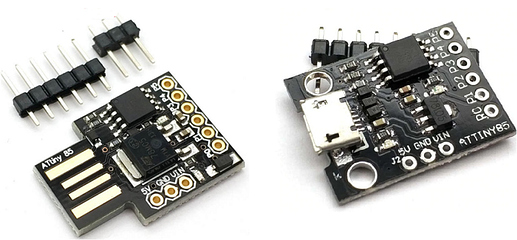 The model on the left is inserted directly into the USB connector. Beware, hackers are using this model to create fake USB sticks, as it can simulate a keyboard.

The model on the right uses a USB-microUSB cable to connect to the PC. This is the model that I will use by itself the most comfortable.
ooooooooooooooooooo0000ooooooooooooooooooooooooooooooo
- Installation Instructions. Arduino IDE:
http://digistump.com/wiki/digispark/tutorials/connecting
ooooooooooooooooooo0000ooooooooooooooooooooooooooooooo
Upload code.
To upload the code (Sketch), you must disconnect the card from the PC. When you get this prompt, please connect the board.