Strange things are happening to app inventor after the new release!!
.
.
.
After the new release i am facing strange things in app inventor :
Files with weird names : few days after the new release of app inventor i found a file with name "about:blank" which appeared itself
due to this file i was unable to build my app
i deleted it ; now after many days i find one new file just like the one mentioned above with name "clear cache " , it was a .gif file
it appeared all by itself
2.This is what I found when I logged-in today. How did this occur?
We all know that we can not have a project with the same name as an existing name but what i saw is :
All the projects are 2 times in the app inventor with same name


This picture will clear all doubts :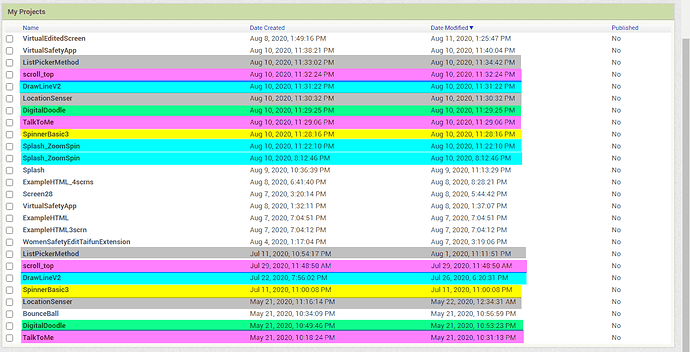 What is happening!!