You need a list block to feed the Elements property.
Also, in the future, please get screenshots of your blocks by right-clicking the blocks and selecting Download Blocks as PNG
I am guessing you want to use the List Picker for your BlueTooth device connection selection?
If so, here is a sample based on a ListView (close enough) and TinyDB.
(Canned Response)
These blocks can be dragged into your Blocks Editor to request permission(s) for Bluetooth scanning and connecting. All three parts are needed.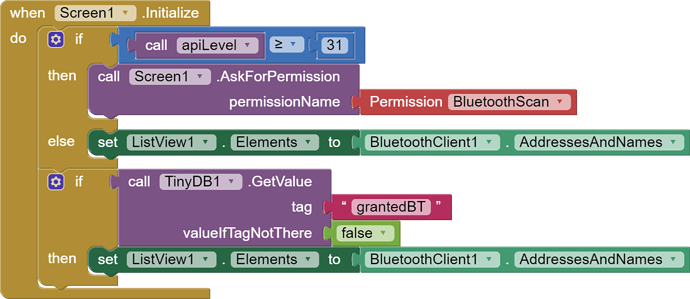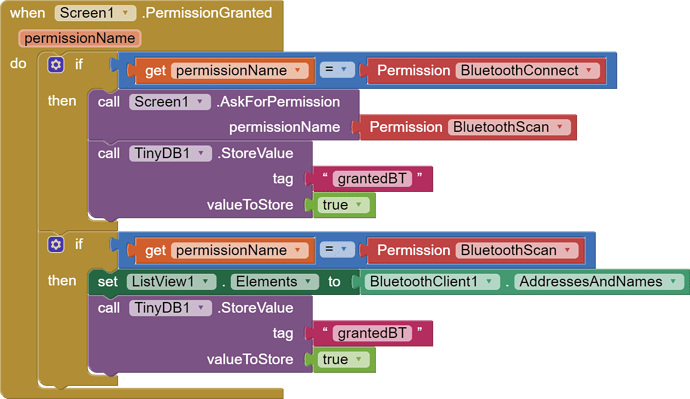 Thanks to
@Anke
for the original code.
My changes include
use of the Screen1 permission blocks to avoid the possibility of a typo
using a TinyDB tag particular to BT permissions and only for BT permissions.
Thank you, what is list block ? Where to get it ?
It was available about 6 months ago, I am using windows 7 operating system.
You can find it in the list category.