So I'm trying to create an app to calculate the distance (km) between two points and in order to calculate the inputed location, I use Geocode to get the coordinates and then apply the haversine formula. the problem here is the result which is a json file that can't seem to collect the key or value somehow.. I don't understand the problem.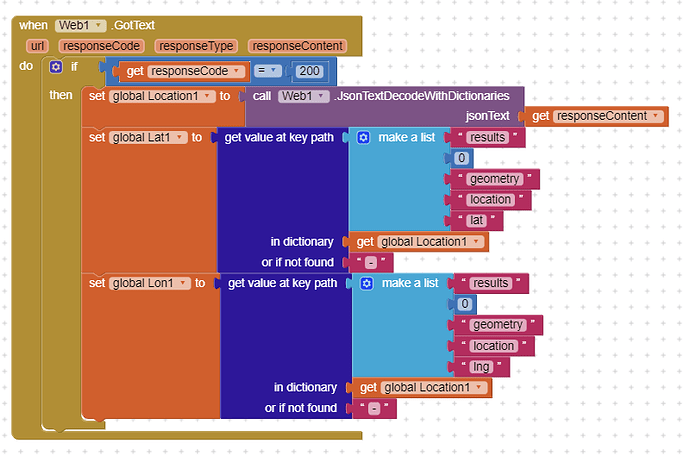 this is correct right?

this is my url I tried opening it and it should work... soI don't get why the dictionary can't get the latitude and longtitude...