Hello all,
I was working on the Logo part 2 app for Mobile Csp, and I was trying to put a horizontal layout with a text input and a label in a vertical arrangement in it by copying and pasting it, and this is what happened.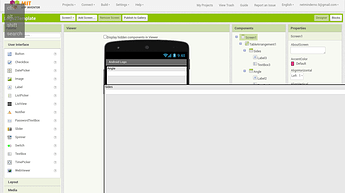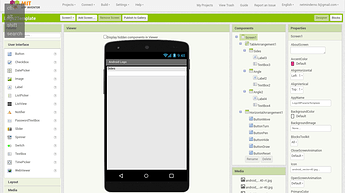 Everything is marked visible
I don't know what happened, but i can't fix it and now need to start all over.
You can clearly see that nothing is showing up except for the current input, label, and hor. arrangement. They should be inside the vertical arr.
Here's the .aia
Logo2Template.aia
(23.2 KB)
Any idea how to fix it other than starting over?
Other issues of the same sort-