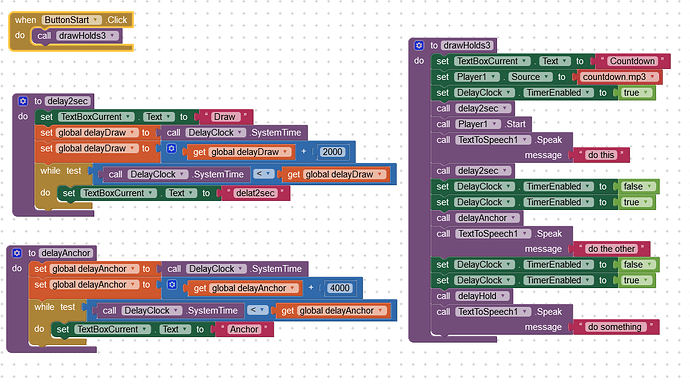 Hi,
Firstly thank you for all the hard work you all contribute to the community,
I am very new to Apps Inventor, so my coding my not be perfect, however I've spent many days working with it, I should have reached out earlier, but I really wanted to solve it myself, but now 'm going round in circles.
I have a project where i need to update a label depending on which task is being run at the time.
Each task is run sequentially and initiated from a button.
The problem I have is the the label only display the status of the last task., but the project runs them all.
Can you guys help?
Thanks