Hello Everyone…
Today i'm here to share a small piece of my work with you all and i hope it'll be helpful for your project.
It is very clear from the name of this topic that i'm going to show you how you can make a server for TinyWebDB component on Google Apps Script and store data in Google Spreadsheet.
You can get the server code and a good explanation on below github link, so you can also create and use your own server for FREE.
After your have created your server and get the webhook url or say TinyWebDb server URL, you cam now create a simple project to test it.
Design Part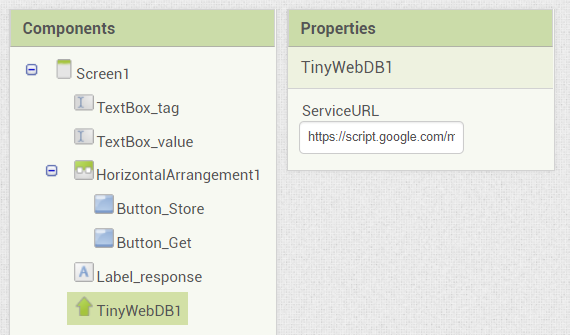 Blocks Part

One more thing here, it is compatible with any appInventor distribution, not only with Mit Appinventor. You are free to use it with other distributions too..
Hit

button if you found this helpful and feel free to ask your query or suggestions.
Ct tricks